TOP 10 REASONS TO BUY A HYBRID
1. Fuel Efficiency
Even if Toyota's Hybrids offered no other benefits, fuel efficiency alone would place them at the head of the pack. By seamlessly combining both gas and electric power, the hybrid system can take full advantage of the synergies between the two thus complementing each power source. In effect, Toyota's hybrids offer the best of all possible worlds for economy and energy efficiency. Other power trains fritter away energy at stop lights, during braking and whenever the engine isn't running at optimum speed; a Hybrid Synergy Drive actually stores that energy in the battery to be used when needed. As well, superb aerodynamics and weight-saving features help Toyota Hybrid's squeeze even more savings out of every litre of gas. Hybrid Combined Fuel Efficiency Ratings.
Prius 4.5L/100 km
Prius c 5.1L/100 km
Prius v 5.6L/100km
Camry 4.9L/100km
RAV4 7.3L/100 km
Highlander 8.3L/100 km
In 2014 the Toyota Prius, Prius c, Prius v, and Highlander Hybrids all won awards from Natural Resouces Canada (NRCAN) as the most fuel-efficient vehicles in their respective categories. It marked the 14th consecutive year that at least on Prius model claimed a NRCAN award.
2. Lowered Emissions
For Toyota's Hybrids, outstanding driving performance and increased fuel savings just aren't enough. They also aim to be environmentally friendly and clean vehicles with ultra-low emissions that meet and surpass the most rigorous and demanding standards. With not only fewer emissions, but cleaner as well. In fact, Hybrid Synergy Drive vehicles produce 70% fewer smog-forming emissions than a typical conventionally powered new vehicle. As well, Hybrid vehicles do not allow the release of "evaporative emissions", gas vapor that normally escapes from the tank and fuel lines into the air. While some diesels may achieve high fuel efficiency, it is estimated that even the best diesels produce more than 17 times the amount of smog-forming emissions than do vehicles with the Hybrid Synergy Drive. No wonder Toyota's Hybrids are known far and wide as good friends of the earth.
3. Safety Innovation
At Toyota, we believe that no matter what the destination, everyone deserves to arrive safely. That's why we created Toyota Safety Sense.
Toyota Safety Sense C (TSS-C)
Pre-Collision System with Padestrian Detection (PCS)
Lane Departure Alert (LDA)
Automatic High Beams (AHB)
Available on Prius c.
Toyota Safety Sense P (TSS-P)
Pre-Collision System with Padestrian Detection (PCS)
Lane Departure Alert (LDA)
Automatic High Beams (AHB)
Lane Departure Alert with Steering Assist (LDA w/SA)
Dynamic Radar Cruise Control (DRCC)
Available on: Camry Hybrid, Highlander Hybrid, RAV4 Hybrid, Prius, Prius v, and Prius Prime.
Toyota Safety Sense, just another way Toyota is helping to make safer roads for us all.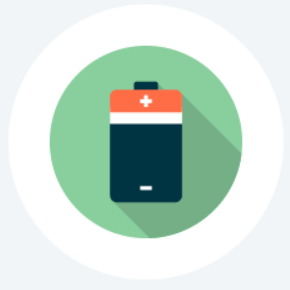 4. A Battery for Life
Did you know that over 99% of the Hybrid vehicles that we have sold since 2000 have never had their original battery replaced? That's because Toyota Hybrid batteries are designed to last for the life of the vehicle. Toyota Hybrid vehicles come with a Hybrid component warranty covering the battery for 8 years or 160,000 kms.
5. Reliability
A lot has changed since 1997, but some things still hold true. Twenty years have passed since the Toyota Prius began an evolution in Hybrid cars and Toyota remains at the forefront of the technology. Toyota has sold 10 million Hybrid vehicles in over 80 countries and still offers more Hybrids than any other car maker. Meanwhile, the evolution of Hybrid vehicles has given rise to a powerful combination of performance, efficiency, and low emissions from Toyota Hybrids. Toyota has always been the world leader in Hybrid power and won the most EcoEnergy Awards, recognizing the most fuel-efficient vehicles in Canada.
6. Quietness
Riding in our Hybrids you'll enjoy hearing more of what's important as their hushed electric power delivers you around town. This electric hit blends seamlessly with efficient petrol-power at higher speeds and, at the moment you need it most, two become one - as both engines work in tandem - to power you ahead. Our Hybrids have been designed to be as easy to drive as possible. When you hit the power button there's no noise, just a prompt that you're ready! And as the Hybrid system controls itself, and all Hybrids are automatic, you just slot the gear lever in Drive and enjoy seamless power on every trip.
7. Affordability
Many people think Hybrid car running costs are higher than ordinary cars and that they're more expensive to purchase and repair, but this isn't the case. The advances in technology and the growing popularity of Hybrids has brought down the cost so that in many 'class v class' comparisons, they are no more expensive to buy and run than their conventional counterparts.
Hybrid Servicing Costs
In many ways a Hybrid car is much the same as a conventional car, the main difference is that it is also able to run on electricity as well as fuel. This means it also has a sophisticated nickel storage battery and electric engine that allows it to operate purely under electric power without needing recharging.This specialist technology has been continually refined by Toyota for reliablility and performance to the extent that Hybrid car maintenance, servicing costs and servicing frequency - are no more than for conventional cars. It costs about the same to service a Toyota Hybrid as any comparable car and can be carried out by a Toyota Authorized Technician.
8. Instant Torque
They said it couldn't be done: a car that was fun to drive, energetic and full of zip while boasting unsurpassed fuel efficiency at the same time. Perhaps that might be true using a conventional approach where output and torque are jacked up by increasing engine displacement, resulting in better performance but lower fuel efficiency. But "they" didn't count on Toyota's Hybrid Synergy Drive. Thanks to the Hybrid system's power split device, which automatically determines the right configuration of gas engine-electric motor power distribution, there no longer needs to be a trade-off between fuel efficiency and power. And the latest version of the system features:
Increased drive power through a higher output motor.
More efficient electric power from a high rpm generator, a high input/output performance battery and a high-voltage electrical system, and
Better energy optimization management, torque-on-demand control and regenerative-brake control.
Bottom line: You get the best of both worlds in the form of outstanding acceleration, a powerful and smooth response, and top fuel economy. More power from less gas.
9. Environmentally Friendly
Idling a vehicle is not only a waste of fuel, but its also a major contributor to the smog and pollution. Hybrid's have a leg-up due to the fact that they almost never idle their gasoline motors. Once it has rolled to a stop, the internal combustion engine under the hood of a Hybrid is instantly shut down to conserve fuel and eliminate emissions. The cars battery pack takes over, powering the radio, the seat heaters, and the climate systems, until the vehicle is once again moving at a quick enough speed to require the ignition of the gas engine. More efficiency, and less pollution - it's a win/win for Hybrid owners