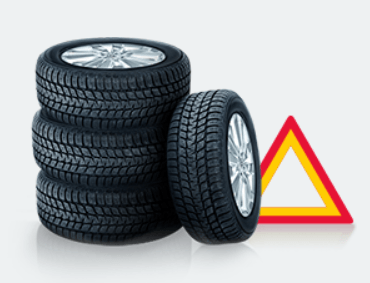 Be prepared for the bumps ahead. Potholes, shattered glass, and other debris on the road are hazards that can be dangerous - and very costly!
Toyota offers 3-YEAR or 4-YEAR Road Hazard Protection plans, to help you avoid out-of-pocket expense at those times when unavoidable road hazards cause damage to your tires.
WHAT EQUIPMENT IS ELIGIBLE?
Original Equipment or Summer, All Season & Winter Replacement Tires.
Coverage includes expenses involved in the repair or replacement of tires purchased and installed at any Toyota dealership Canada during the selected term.